Alphabet Crayons – Set of 26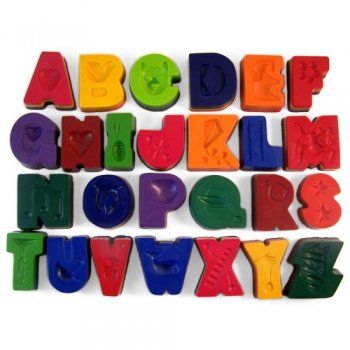 This cool one-of-a-kind set includes one of each of the 26 letters of the alphabet, each made from recycled crayon stubs collected from local restaurants.

Each set is handmade in a vintage cast-iron mold. Each letter is made from four layers of color – some are monochomatic; some are more akin to a rainbow.

Each letter features an impression of an item that begins with that letter: H for Heart, P for Pear, Z for Zebra, etc.
Made from 100% recycled crayons that would otherwise have been thrown away
Each letter is 1.75" tall and .5" thick; width varies
Just the right size for little hands to hold!