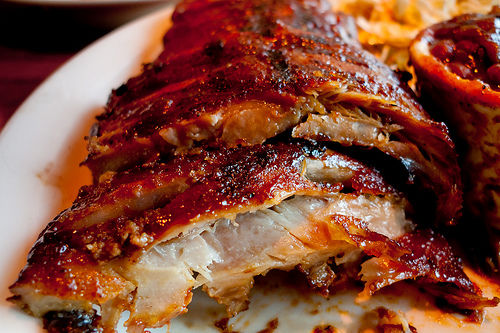 Food is the language of love, so let em know you love them and want only the best for them.
3 months of delicious BBQ and sides are a gift they're sure to remember. It's the perfect gift to show that special someone you're thinking about them. Especially perfect for newlyweds, newly graduated college students, and your favorite foodie friend.
Bring a smile to their faces and some relief in the kitchen. They'll love you for it.
Here's what you'll get:
Month 1: 2 racks Memphis ribs and Sauce
Month 2: 2 racks Texas ribs and Sauce
Month 3: 4lbs of pulled pork
Price shown is for the 3 month subscription
Also available in 6, 9 and 12 month subscriptions
All orders include wet naps, bibs and reheating instructions