Bikes & Brews Canvas Tote by International Birds Society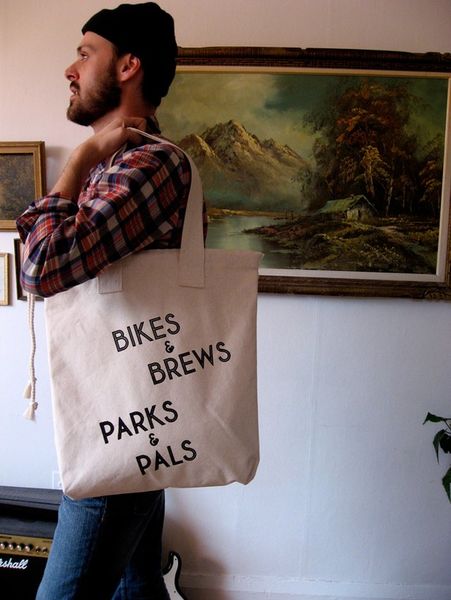 Premium canvas tote, made from heavy weight 10oz thick, natural canvas. 100% cotton double handles and cotton rope detail.

The perfect way to transport all your favourite bits and pieces from A to B.

Especially if A is: wherever you are
and B is: the beach, the park, going to see pals, a dance party, a coffee shop, a shopping spree, a great adventure and all the many other possibilities out there.
Dimensions: 17" wide x 18" high
Each handle is 29" long