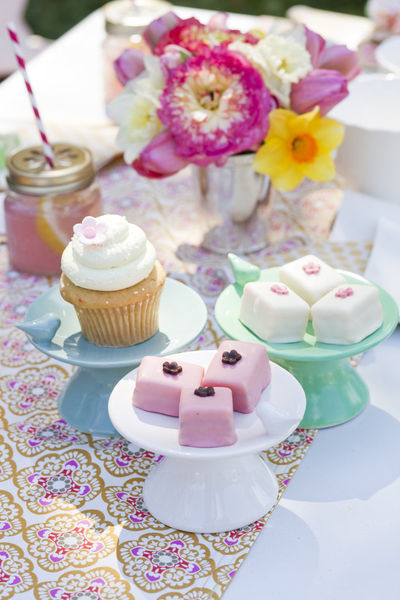 from Whitney Smith:

Oh hello you cute little bird cupcake stand. I started making these cupcake stands as an alternative for people who love my bird cake stands, but need something less expensive and easier to store. The little bird perched on the rim won't nibble on your cupcake either!

This cupcake stand is not just for cupcakes. It also functions wonderfully as a candle holder, a tray to hold small items such as rings, a sweet little condiment dish for a get-together with friends, or a display piece.
5" w x 3.25"h
Food safe
Various color combinations available
Cupcake not included
About Whitney Smith:

I fell in love with throwing clay on the wheel when I took a class at Cabrillo College in Santa Cruz in 1994. I had a fantastic teacher, Dan Martinez, who skillfully taught me all the basics, and allowed me to take many independent study classes to hone my talent. I went on to the University of California to study for a degree in anthropology, but I continued to work in my garage studio while assisting another Santa Cruz artist, Sandi Dihl, at her clay studio. While I seriously considered going on to graduate studies for anthropology, I felt a deep passion for clay that I wanted to turn into a full-time living. After relocating to the Bay Area I worked as a floral designer in San Francisco and as an assistant for Bob Pool Pottery while continuing to develop my own ceramic business on the side. With the help and support of family, friends, and clients, I was able to make the leap to full-time ceramic artist in early 2000.