Cammeo Porcelain Storage Container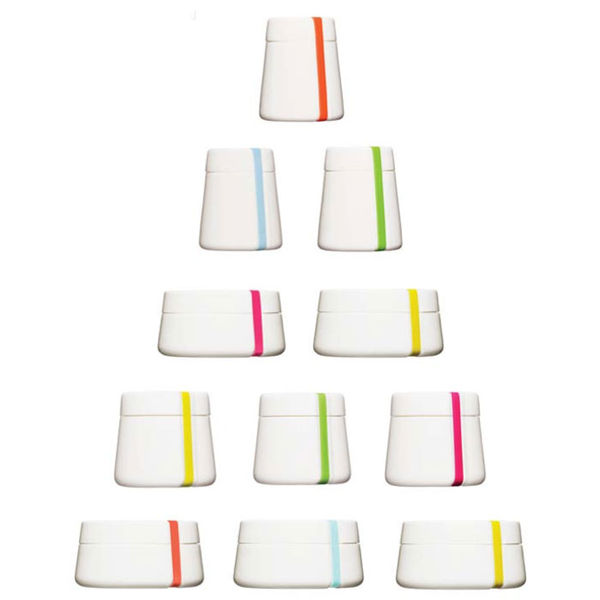 In Cammeo, Louise Campbell has created a piece of art with room enough for everyday storage. Cammeo is a series of sharply designed and machine washable containers with numerous uses. Each jar comes with different colored rubber bands. The joy of its flexibility is only surpassed by its unique and modern expression.
Material: Porcelain, rubber
Dishwasher safe
Size: Small 3.75" dia x 4.5"h
Medium: 4.3" dia x 4"h
Large: 6" dia x 3.5"h
about Louise Campbell:

Louise Campbell was born in Copenhagen in 1970. Being the daughter of a Danish father and an English mother, she grew up and was educated in both countries.

After graduating from the London College of Furniture in 1992, she returned to Denmark and continued her studies in Industrial Design at Denmarks Design School, graduating from here in 1995. She set up her own studio in 1996, from where she has worked independently since. Focus is on furniture and lighting design, but the studio is increasingly involved in product design and interior design projects as well.

Louise Campbell's work is playful and experimental, and is increasingly gaining a reputation for gently twisting not only every day objects and situations, but also materials and manufacturing processes in new directions.