Camp Chef Outdoor Camp Oven 2 Burner Range and Stove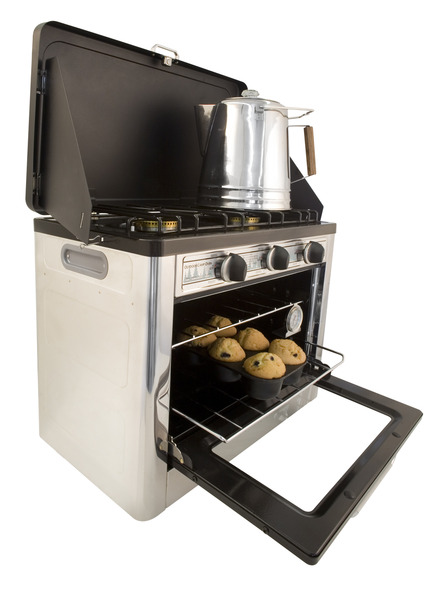 You've always wanted an oven when camping – Now you can with the Outdoor Camp Oven. Enjoy muffins, cookies, casseroles, and Dutch oven dishes in the outdoors with the Camp Chef Camping Outdoor Oven.
Despite its lightweight size and design, the Outdoor Camp Oven boasts over 13,500 total BTUs of cooking power for maximum oven temperatures of 400 degrees— the twin burners and spacious oven have plenty of power to get your cooking/baking done right. This stove's folding lid is designed with portability in mind. This camp oven is loaded with features. It is just perfect for your cabin, summer camping, or RV.