Cast Iron Tool Bottle Opener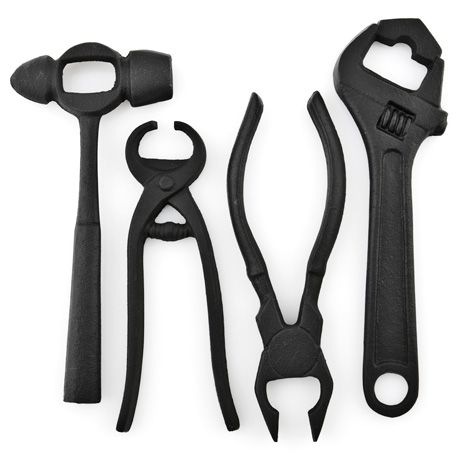 from Poketo:

Hand-forged in Toyama region of Japan, famous for their cast iron with the history dating back 400 years ago in Edo period, these bottle openers are crafted to mimic both the look and feel of classic tools. They pop bottle tops with ease and also make attractive decorative pieces hung along walls or kitchen backsplashes. The black color is the result of a Japanese lacquer glaze which prevents rust.
Tools available: Pincers, Pliers, Wrench, Hammer
Made in Japan by Saikai
Each tool is approximately 2″ × 7.5″ × .25″
Sold individually
About Saikai.:

Nambu Cast Iron was first made in the middle of 17th century in Iwate. Northern Japan, the area with rich material. A master from Kyoto was summoned by the lord to create an iron pot for tea ceremony, and it was the beginning of Nambu Cast Iron. It became exemplary of JapaneseTraditional Craft, and is still popular today.