Chocolate Pie Chart by Mary & Matt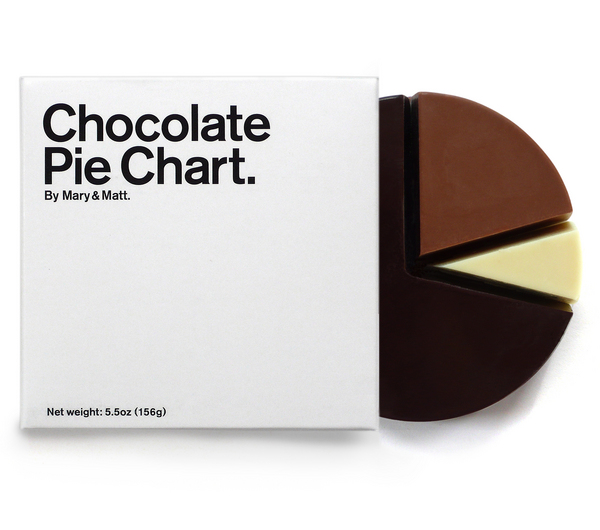 Fudge the numbers with this chart made of 70% dark, 20% milk and 10% white chocolate.
5.5 oz (3.5" diameter x .75" high)
Handmade by Mary & Matt of Brooklyn, NY
About Mary & Matt:

Chocolate Editions by Mary & Matt is a celebration of the candy bar as a perfect pop object. Launched in their home kitchen as gifts for friends and family, it quickly grew into a full line that draws its inspiration from an eclectic array of favorites — rugby shirts, works by Sol LeWitt and David Hockney, and Neapolitan ice cream have all been reimagined as deliciously artful candies. Mary & Matt use the highest quality ingredients and craft their chocolate bars in small, handmade batches. They always have their eyes and taste buds open for new and surprising inspirations.

Mary Matson and Matt Even are Mary & Matt. They met in high school and began a lifelong artistic collaboration. While studying painting, they developed a love for design, food and the culinary arts. Mary worked in design and pastry, Matt in advertising. Then they began to make things they felt were missing in their life. They believe in modernism with a smile.