Color Pencil Stud Earrings by HuiYi Tan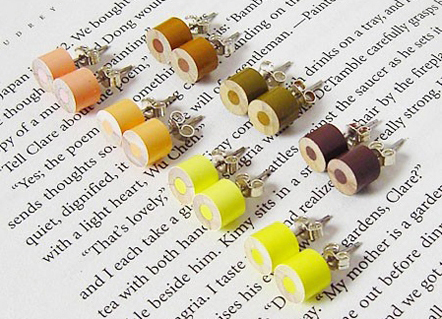 It's a magical feeling—you open up that fresh box of colored pencils and you almost don't want to touch them! There they are, all the colors of the rainbow neatly ordered in rows of perfect pencils.
Give your favorite creative gal these delightful studs and watch her light up like the first time she opened up that box.
Inspired by one of Huiyi Tan's childhood hobbies, collecting color pencil sets, these earring are part of her collection appropriately titled, Pencil Lover.
She selects the best quality color pencils for each piece and treats them to make them suitable for jewelry.
A wide variety of colors are available
Materials: color pencils, silver, and surgical steel