Coulvue Backseat Stand for iPad2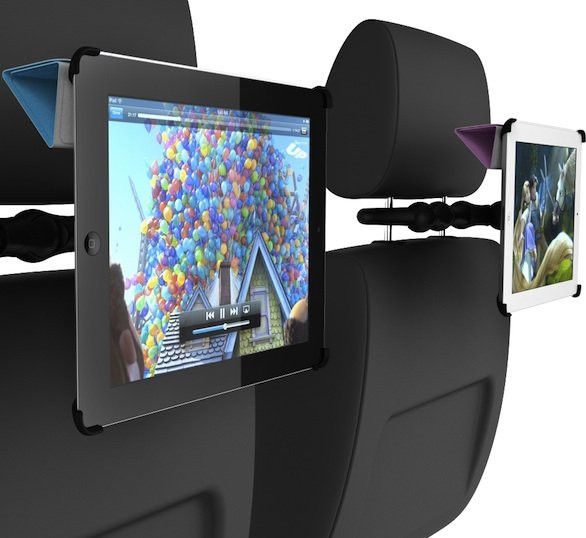 CoulVue mounts your iPad 2 securely to the back of any standard car headrest, allowing backseat passengers to watch movies, browse the web, listen to music, and play games. It's the perfect accessory for creating an immersive entertainment experience for your passengers. Also available for iPad 1.
Flexible arm mount that extends out for playing games or surfing the web, and easily retracts for watching movies or listening to music.
360° twist/tilt function allows the passenger to easily flip between portrait and landscape mode, as well as angle the device for optimal viewing.
Wide range of motion creates dozens of possibilities for positioning the iPad 2.
Reinforced locking system that holds the iPad 2 securely in place, even when going over bumps, potholes, or bridges!
Soft-coated inner lining protects your iPad 2 and keeps it scratch and scuff-free.
Smart Cover compatible so you can protect your iPad 2 screen while not in use, or fold it to the back for safe storage.
Updated iPad 2 design allows for back-facing camera use while mounted.
Easy to install and uninstall from headrest.