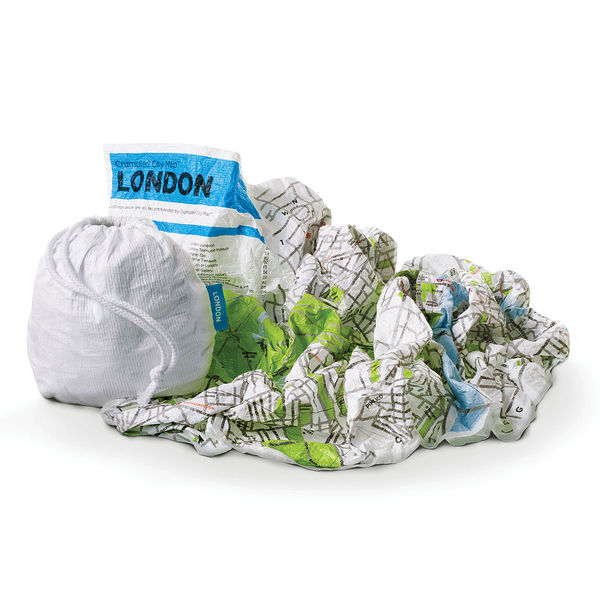 A map for travelers who would rather spend their time getting there. Consider all the time and care it takes refolding and protecting your city guides. This ingenious option by Emanuele Pizzolorusso for Palomar is customized to be crammed into backpacks and pockets, or the cloth pouch that comes with each one.

Printed on an extra-light, 100 percent waterproof material that is resistant to wear and tear, the Crumpled City Map can also guide you easily around the city.

Each map features an index of key monuments, art institutions and parks worth checking out. There's also an original list of curated "Soulsights," 10 spots zeroed in on because "these are places filled with intense emotions that are brought to life by the people passing through or stopping off in them," says the Italian designer. "Visit these places and you will feel like an artist, a poet, a photographer, a director, a lover and a dreamer." We'll take all of the above!
Available Cities: New York City, San Francisco, Chicago, Paris, London, Amsterdam, Berlin, Barcelona and Tokyo
Made in Italy
Map Size, Uncrumpled: 22" w x 32" l
Map Size, Crumpled: about 4″ × 6″ h
100% Waterproof