Cube Aerium by Flora Grubb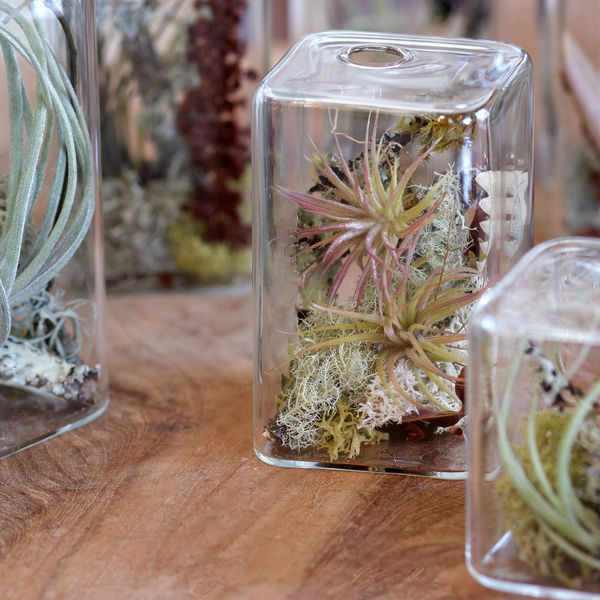 These little Aeriums have a "ship in a bottle" appeal. Tiny mosses, lichens, and tillandsias (air plants) live happily together under glass. Our Aerium artists handcraft each one here at our store. We love the way these look in a little group. A little colony of Aeriums makes a fantastic center piece.

The cube aeriums measure 2.5″ × 2.5″ and vary in height.

Your Aerium will be one of a kind and may not exactly resemble the one in the photograph.
Price shown is for the medium, 4" height
Three heights available: S, M, L
For an extra super gift—also comes as a Set of 3!