Elemen'tary Screwdriver No.3 Set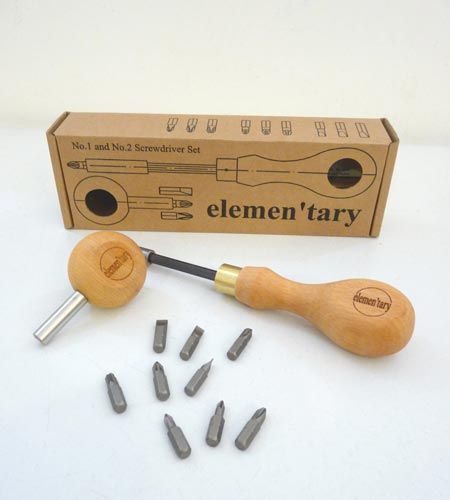 This excellent small tools company was founded by an English cabinetmaker who was having trouble finding quality tools that were both comfortable and simple.

With a round beechwood handle that has been finished with linseed oil. Its matte appearance will become polished with use, and darken with age. Used correctly, these screwdrivers will last a lifetime.
This set includes both the short and the long handle and nine interchangeable bits
Short handle: 3″ × 2″
Long handle: 9″ × 2″
Made in England