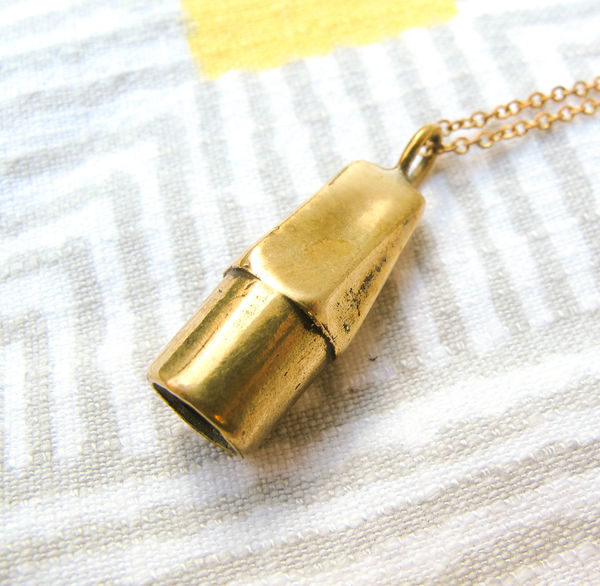 Cast from a real eraser!
1 × .5 inches
Includes sterling silver chain, approx. 24 in. in length
Available in Brass or Silver
About Gold Teeth Brooklyn:

Gold Teeth Brooklyn brings a renewed sense of wonder to everyday objects through vibrant, playful design and a classic aesthetic. Gold Teeth Brooklyn is the work of Jesse Levison of Greenpoint, Brooklyn.