Evolve Roadrunner Water-Saving Shower-Head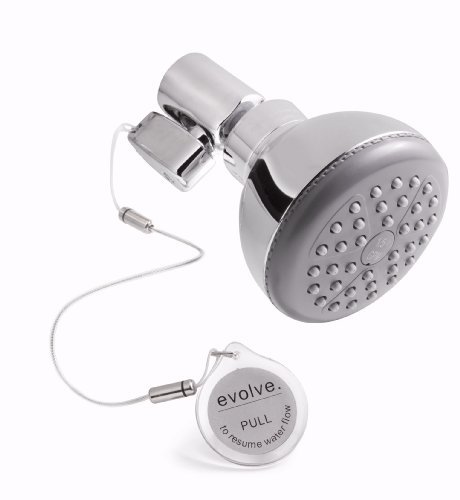 Taking your shower never felt so good. Use the Evolve Chrome Polished Roadrunner and you'll experience a great feeling shower that just happens to be environmentally friendly too.
This attractive, luxury showerhead conserves water while you're taking a shower, and its integrated ShowerStart technology also saves the hot water that's wasted before you actually get in.
How it works: when you turn on the hot water and the cold water runs out, you can multi-task while waiting without wasting hot water. You can shave, brush teeth, use washroom, make bed, grab phone, start coffee, etc while waiting for your shower to get warm. Once warm, the Roadrunner cuts flow to a trickle so it's not running down the drain while you're away. That "drip, drip" lets you know your shower's warm and waiting. Restart normal flow by pulling cord and begin showering.
Replacing your showerhead with the Roadrunner can save up to $230 in utility bills and 7665 gallons per year (based on family of three showering daily and saving one minute of hot water per shower).