Faceted Magnets by Pigeon Toe Ceramics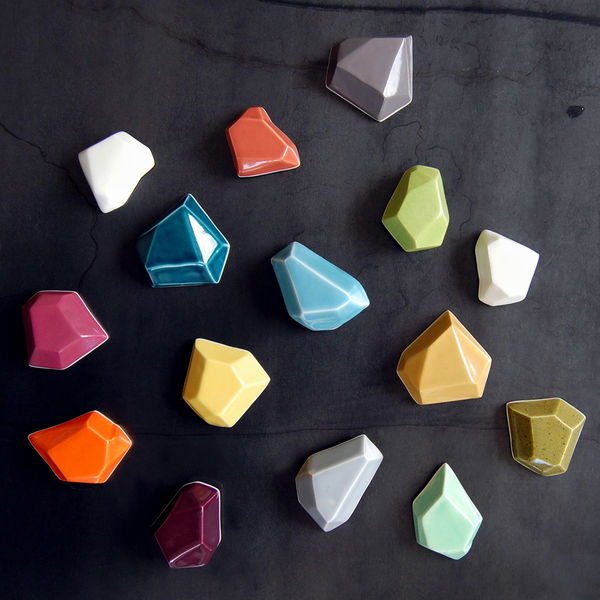 Pigeon Toe's popular faceted drawer pulls have been turned into graphic, color magnets for modern fridge adornment.
The magnets are cast from hand-sculpted shapes and glazed in the color of your choice.
Sold as singles or as a set of 6 at a discount (one of each shape). If ordered alone you will be sent one of the shapes – please let us pick. Neodymium magnets are the world's strongest magnets, you will be very impressed by the strength of these little guys.
Ceramics are made to order and take up to three weeks to ship
6 shapes range 1.75" – 2.25" diameter