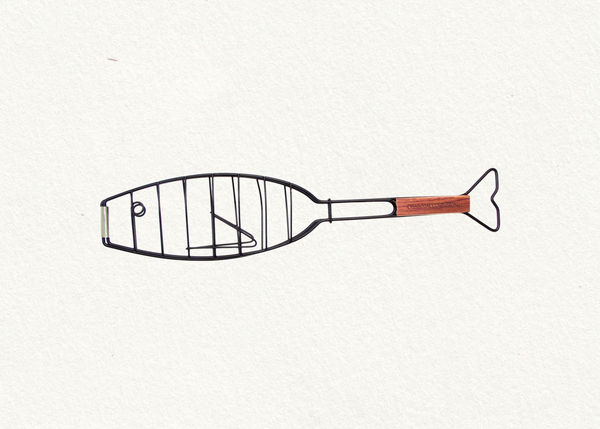 Nothing is trickier that flipping a whole fish on the grill.
Smoky flavor, crisply seared skin, and a perfectly cooked fish are easily attainable with this heavy-gauge, non-stick grill basket and its cheeky design. Two sides open and close to hold fish securely on the grill, while a heat-safe rosewood handle makes for simple flipping.
Whimsical fish design hangs for storage by the tail.
Dimensions: 21.8" L x 2.1" D