Flexible Grilling Skewers – Set of 4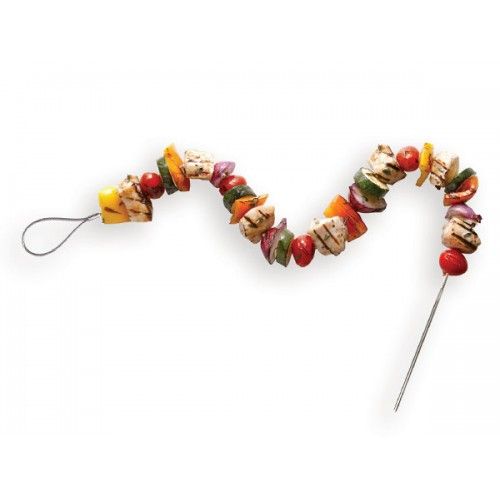 A simple adaptation of the traditional skewer makes kabob grilling so much easier.
Go ahead and place the skewers directly in the marinade, pull out and arrange on grill top any way you like. The flexible cable style skewers allow you to effectively use the space on your grill like never before. Stainless steel skewers will not rust or react with food or marinade, are dishwasher safe, and hold twice as much food as a regular skewer.
Flexible cable-style design easily conforms to your grilling surface to maximize the space on your grill
Secures more than twice as much food per kabob than a straight skewer
Never handle the food twice to marinate—Skewers fit inside a bag or bowl for marinating, streamlining the prep process
Stainless steel design stays cool, allowing you to turn or remove food from the grill without using tools
Dishwasher safe