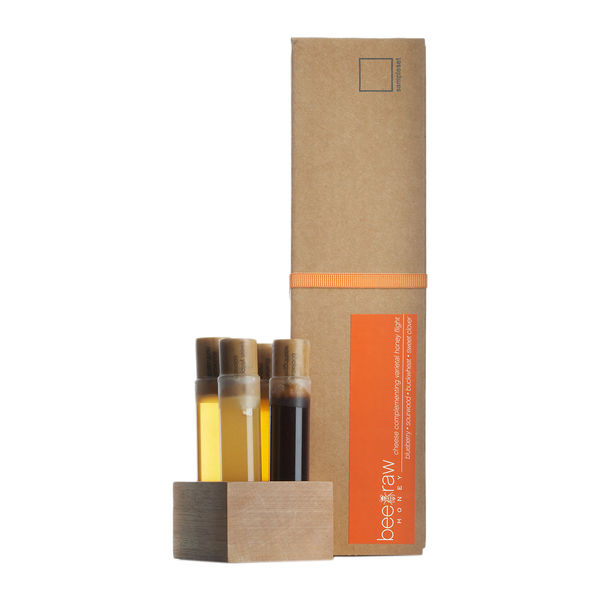 The artisanal beekeepers at the Bee Raw Honey Company carefully place each hive in the center of a dense wild floral source. Honey lovers will enjoy this delicious tasting of four varieties of honey.

Sealed with beeswax in hand-corked vials, this honey flight comes packaged with a beautiful American Oak block.
Four Varieties of Honey Include: Blueberry, buckwheat, sourwood, yellow clover
Each vial: 1 oz.