From the Desk of... Rubber Stamps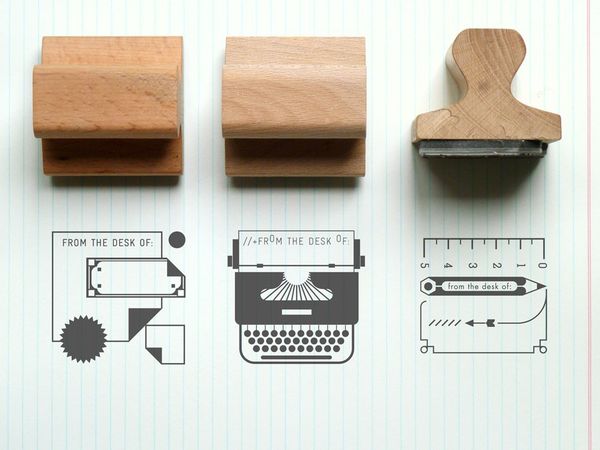 Our 'From the desk of' rubber stamps are a perfect way to present a letter, business card, envelope or essay. Simply make your mark and then fill in the spaces with your name. Present & Correct made three designs; a typewriter, some sticky notes and a pencil/ruler combo.
Produced in Dorset, England
Made from beech
Base measures 2.5" square
About Present&Correct:

Present and Correct's work is inspired and driven by a lifelong love of paper ephemera as well as memories of school and the activities they took part in. Present and Correct look to stamps, labels, tags, picture books and educational aids for ideas and feelings. A new notebook, that first day at school and getting top marks in class. Those are the things they like.