Glass Globe Glitter Necklace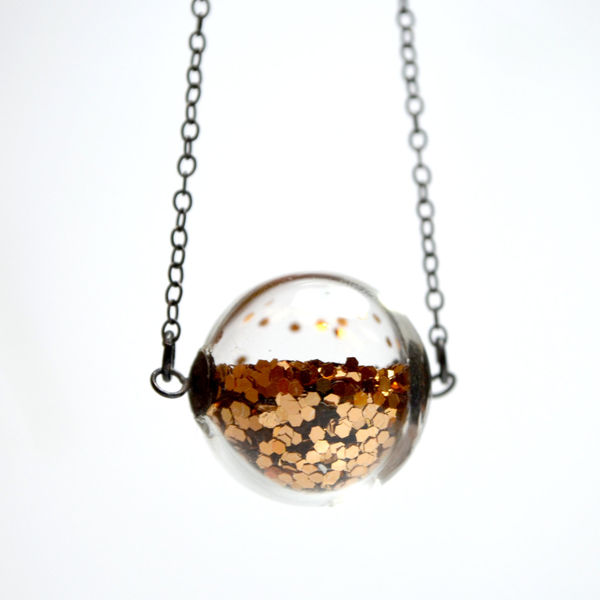 Glitter necklace in round hand blown glass beads antiqued sterling silver.

These sparkle glitter necklaces reminded me of many good times in my life—such as Christmas! I hand fill these clear round hand blown glass globes with round glitter and cover it up with sterling silver cab on both sides. The round blown glass is suspend in the center of 17 inches sterling silver cable chain.

* This necklace available on and oxidized or a non oxidized chain
* Color can be chosen from selection and made to order, or choose from collection in shop
About Studio8:

Studio8 represents infinity or endless possibilities. I love to make different kind of jewelry.

Each day brings something different sometimes you want to be cute, other days sophisticated, professional or trendy. You don't have to look the same everyday! Just be creative.

I design and hand make every piece in the collection.