Hand-carved Eyeglasses holder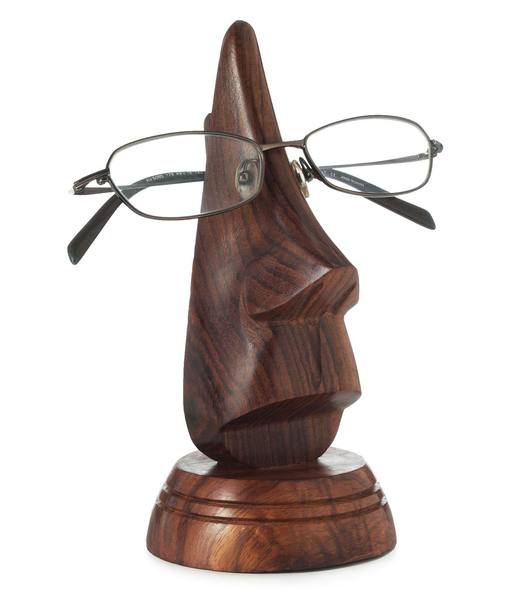 This hand-carved wooden statuette is perfect for holding your glasses when you're not using them. No more searching around blindly, or trying to remember where you last put them down.

Handmade of sustainable Shisham wood, native to the Indian subcontinent, bought under supervision and quota from the government of India (which sells the wood of dead trees).
About HSSS:

This product is made by

HSSS

, a non-profit organization that works for the uplifting and development of underprivileged artisans. It is composed mainly of male artisans, both Hindu and Muslim, who suffer educational, training and health related issues.