Hand-Painted Shoelaces by Comb Collective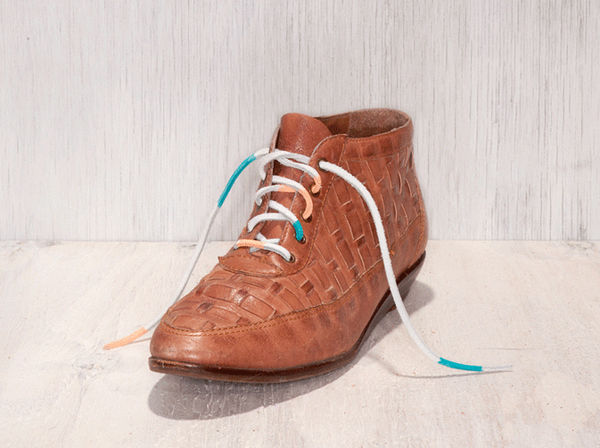 Comb Collective presents its first product, the Comb Lace, a hand painted, high quality, leather shoelace. This lace – a unisex shoe accessory – is an inventive way to add style to an existing pair of lace-up shoes or boots.
The laces can be styled with both rugged men's boots or sneakers, as well as women's lace-up heels, sandals, espadrilles, moccasins or boat shoes.
There are four styles of Comb Laces, all inspired by the American Southwest including: Bolo, Domingo, Latigo, and Navajo. Available in two lengths, the laces feature hand-painted patterns of color applied with leather dye and paint, then sealed with a non-chip coating. The colorways are designed to appeal to both men and women.
Hand painted in Austin, TX
Premium grade lace offers maximum strength and minimum stretch
Available in two lengths
Sold individually
About Comb Collective:

Comb Collective is a new Austin, TX based design studio founded by fashion stylist Johanna Adkins, visual artist Elizabeth Lodowski, and seasoned fashion designer James Boone. The three women were driven to pull together their various resources, experiences and skills to create a design house that fosters relationships between small business, creative and non-profit sectors, offering solutions in the areas of fashion, art and design.