Herb Lester Travel Guides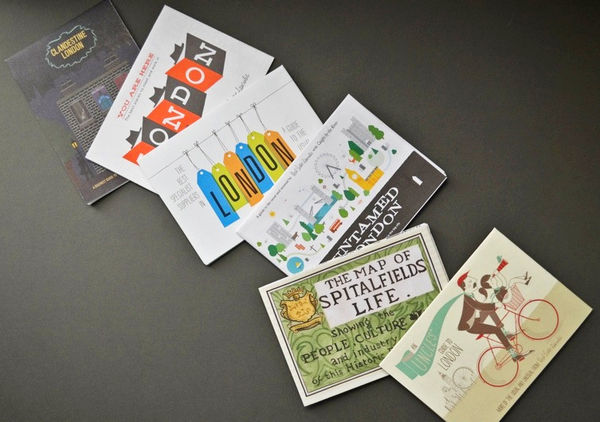 Herb Lester guides are small and tightly-focused, exploring specific themes and aspects of the world's great cities. The guides make no claims to be comprehensive, instead their intention is to introduce the reader to new places and to re-evaluate familiar ones.
These are guides to the usual and the unusual; so the solo traveller in Paris can find a different way to explore the Louvre free of maddening crowds, and also spend time at a small gallery specializing in erotic prints or discover an untouched 1950s café.
The guides are written and researched in-house and each one is designed and for us by a different illustrator, particularly chosen for the subject.
Litho-printed in the UK on recycled paper
Collection includes several guides to London, as well as Glasgow, Paris, Berlin, Austin, Chicago, New York, Barcelona, Madrid and more
Price reflects conversion from

GBP

to US dollar
Ships worldwide from the UK
About Herb Lester Associates:

We research, write, print and distribute maps and guides to the world's great cities. We seek out the well-used and much-loved, and enjoy the extraordinary as well as the everyday. Old bookshops and new coffee shops, park benches and dive bars, hat shops and haberdashers: this is the world according to Herb Lester.