iPhone Alarm Dock by Jonas Damon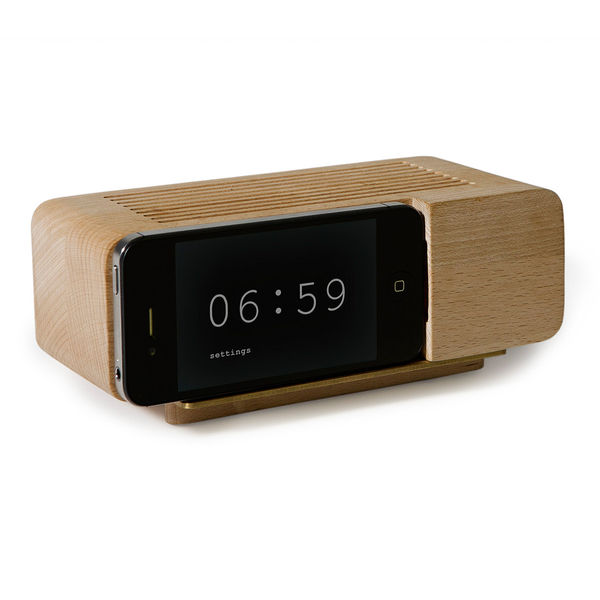 With a nod to retro wood grain flip alarm clocks that sat on nightstands decades ago, Jonas Damon brings that memory to life in a modern way with this beech wood Alarm Dock.
Place an iPhone or iPod Touch running a flip clock app onto the dock, and see an iconic and meaningful form return to your bedside table, mantel, or shelf.
An iPhone or iPod's dock connector can be pulled through it and connects invisibly allowing your device to recharge while docked.
Fits iPhone 3G, 3GS and 4
iPhone docks sideways and rests on brass plate
The screen transforms into a digital time machine
Choose from a variety of free "alarm clock" apps on iTunes
Alarm Dock Clock designed by Jonas Damon for use with this Dock available in the App Store