Isosceles Necklace by Stone & Honey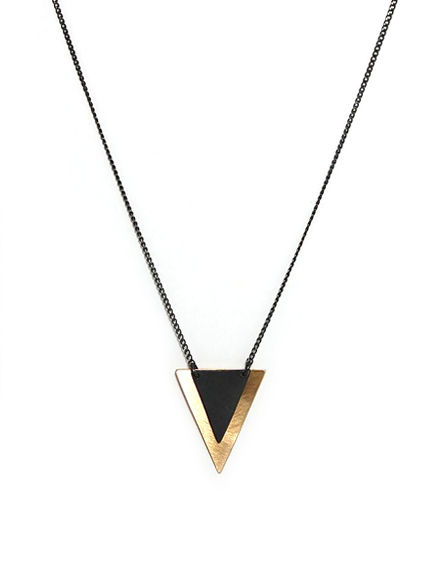 Hand cut brass and oxidized silver triangles hang on a delicate oxidized sterling chain.
Pendant measures 1 by 7/8 inches, with an 18 inch chain
About Stone & Honey:

Teresa Robinson crafts each piece of Stone & Honey jewelry by hand in her Portland studio.
Inspired by the beauty of the natural world, the collection is made from carefully selected
rough gems and minerals in combination with brass, sterling silver and gold.