Jonathan Adler Mr and Mrs Muse Bottle Stoppers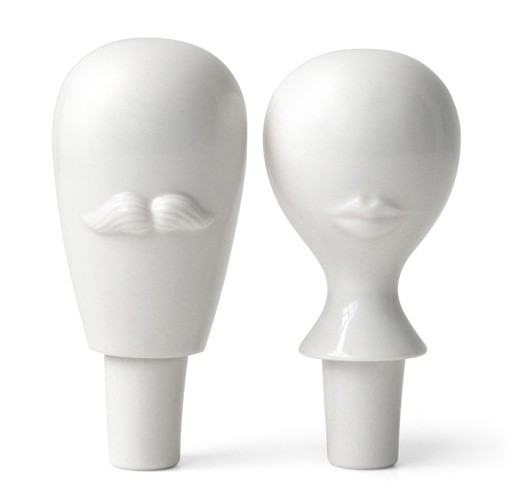 Iconic and tres-moderne, Jonathan Adler's Mr. and Mrs. Muse Bottle Stoppers will make your guests stop right in their tracks, not to mention an oh-so trendy way to keep your favorite beverages fresh. Crafted from high fired stoneware with white glaze, the His and Her stoppers compliment one another like bagel and cream cheese!
Packaged for easy and attractive gift giving, this happy couple is the perfect duo to make your table its Surrealist best.
Mr. Muse 4"; Mrs. Muse 3 1/2"