Less Than Three Heart Ring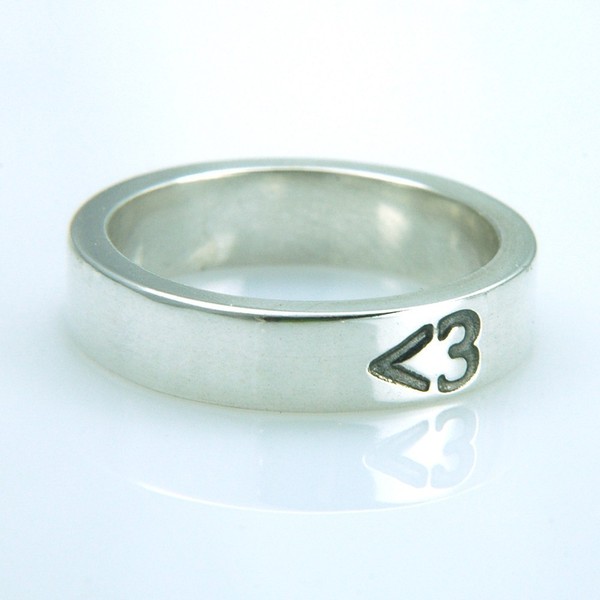 Say those three little words with five—I less than three you—and show just how big your geeky sentimental heart is.
Handmade with a custom <3 stamp by Jess of MetalSmitten in Bloomington, Indiana.
Ring is solid sterling silver, using thicker than average metal for superb weight and durability. Sleek and modern, the unisex design looks fantastic on everyone.
About MetalSmitten:

Hi there! LT3OMG is a one-girl show, and my name is Jess. Nice to e-meet you! I design and personally make every item on this site. I'm on a mission to spread the love, one <3 at a time! :)

I have a BFA in Crafts (concentrating on jewelry making and metalsmithing) and I work almost exclusively with sterling silver. I never use silver-plated or "base metal" in my work, in an effort to provide the highest quality jewelry to you that will outlast any of the cheaper materials. I also try my best to use the eco-friendliest silver I can find, preferring to use recycled sterling that is refined, not mined! Yay!

I live in Indiana, in the midwest of the USofA, and I buy my raw materials from other American companies to ensure quality – not just the quality of the metal, but also of the human rights for the workers in the metal manufacturing process.