Lollipops by The Groovy Baker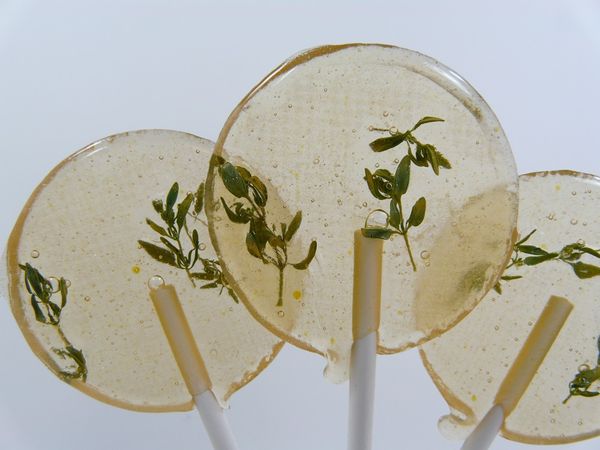 Light as air and sweeter than love, The Groovy Baker's artisan confections take a familiar treat and elevate it to the extraordinary. They are simply perfect as a token of affection or as part of a wedding candy table.
The Groovy Baker's Lollipops come individually wrapped in a set of 7 and are available in a wonderful assortment of unique and delectable flavors such as:
Grapefruit Rosemary
Apricot Saffron
Orange Blossom Thyme
Peach Schnapps
Pineapple Carmel Upside Down
Vanilla Pomegranate
Earl Grey Tea with Honey
Cherry Merlot
Prom Night Punch
Espresso Coconut Jalepeno
Crème Brulle
Coconut Lemongrass
About The Groovy Baker:

The Groovy Baker combines the more traditional pastry techniques, high quality ingredients, flavors and presentation – with a fresh, unique approach.

The Groovy Baker is all about food that is good for you, good for the community, good for the planet, and very good to eat!

I am passionate about creating delicious, wholesome foods. I support my local community and all of my packaging is environmentally friendly. I don't believe that quantity should ever come before quality, or that cruelty or pollution need ever play a part in creating great food.

I am an experienced, professionally trained chef. I've worked in NYC, for the Ritz Carlton Hotels and at various resorts around the country.

The Groovy Baker is the sum of what I am; adventurous and creative, with an artistic flair, meticulous attention to detail, yet approachable and fun.