Luggage Tags by Pamela Barsky- Set of 6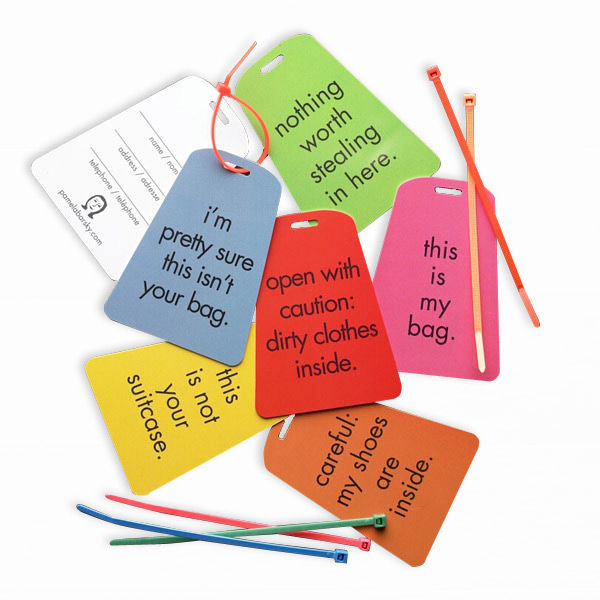 Add some personality to your travels with these colorful Luggage Tags by Pamela Barsky. Made from the same durable plastic as credit cards, the six tags feature sassy sayings on one side and provide space for your contact information on the other. Change the message to suit your mood! Six colorful zip ties are included.
They're sure to help quickly identify bags as they come off the luggage carousel, and brighten your mood after a long trip.
Made in the

USA

Sold as a set of six
Zip ties included