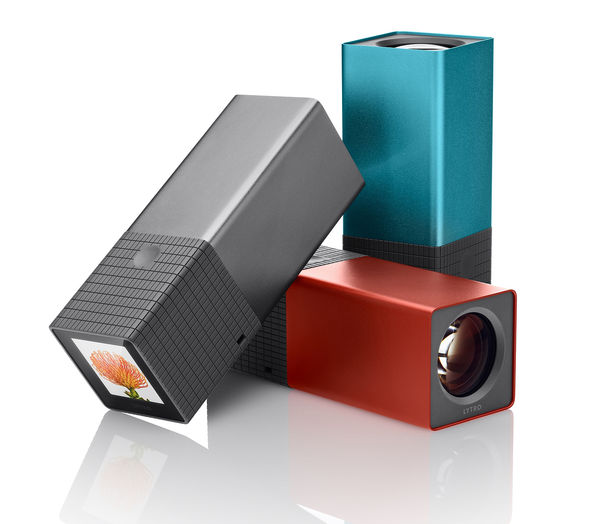 Lytro lets you take pictures like never before. Unlike a conventional camera that captures a single plane of light, the Lytro camera captures the entire light field, which is all the light traveling in every direction in every point in space.
Capture living pictures with the press of a single button. By instantly capturing complete light field data, the Lytro camera gives you capabilities you've never had in a regular camera.
Since you'll capture the color, intensity, and direction of all the light, you can experience the first major light field capability – focusing after the fact. Focus and re-focus, anywhere in the picture. You can refocus your pictures at anytime.
And focusing after the fact, means no auto-focus motor. No auto-focus motor means no shutter delay. So, capture the moment you meant to capture not the one a shutter-delayed camera captured for you.
The Lytro camera is small, light, and stunning. A great conversation piece.
Light field technology translates to faster snaps. Without an auto-focus motor, the Lytro's instant shutter means you don't lose time focusing. Plus, with instant power on, you can capture the perfect moment – not the moment after.
No auto-focus, no shutter lag, no unnecessary modes, dials, or settings. And no flash, because Lytro can handle many low light settings. So, no obstacles to the perfect shot.
Available in Red Hot, Graphite, or Electric Blue
8GB or 16GB