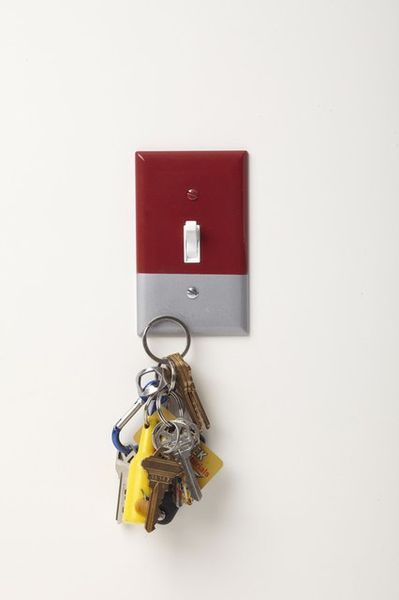 The first thing you do when you enter your home is flip on the light switch. Next you toss down your keys. Rarely would you do that in reverse order. But how often do you lose your keys because you don't make a mental note as to where you placed them? Now with the magnetic light switch cover they'll be in the same place again and again.

It's a standard size switch cover plate with a high power magnet incorporated in the back, so you can drop your keys when you turn the lights on and come into a room.
Custom colors and double or triple covers available on request
About Jake Frey:

Jake Frey is a 3rd year Industrial Design student at Philadelphia University. He's worked previously at Atelier Van Lieshout in Rotterdam, Netherlands as Joep Van Lieshout's intern. He also attended Nuova Accademia di Belle Arti in Milan, Italy, as a designer. He is scheduled to work for Ingo Maurer in Munich, Germany upon graduating.