Measure Me Stick by Studio 1a.m.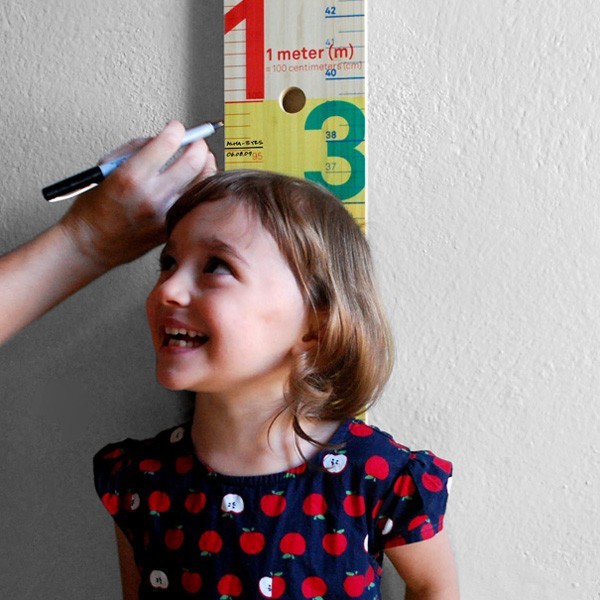 The wonderful Measure Me Stick transforms the traditional ruler into a playful, modern object. Display as an original graphic piece or use to chart your child's growth through the years.
Bamboo construction
Non-toxic ink and finish
84"h x 4.7"w x .5"d.
Stainless steel pegs (mounting hardware)
Each piece is handmade in Chicago
Available colors: yellow, red or grey
About Studio 1a.m.:

Studio 1a.m., a collaboration between Donna Piacenza and Jody Work of Chicago, IL, creates smile-making and/or thought-provoking objects executed in 2d and/or 3d. Graphic materials and/or utilitarian artifacts. Words as materials and/or materialized words. Studio 1a.m. works on commission and/or independently on self-initiated projects.