Mugolio Pine Syrup by Primitivizia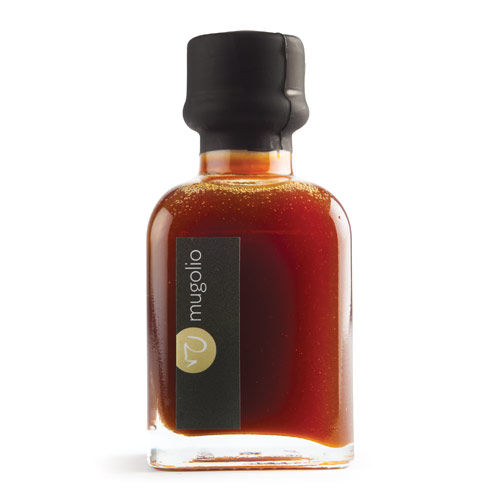 from Dean and Deluca:

One of the things we love most about our business is discovering unique foods that much of the world has never heard of.

We were absolutely delighted to find this delicate Mugolio, pine cone bud syrup, from Italy's Dolomite Mountain region. There, Eleonoro Cunacia harvests the buds of Mugo Pines in May, puts them in glass pots where they are exposed to the Italian sunshine until late autumn, then filters the liquid that forms, adds sugar, and cooks over a slow fire until golden in color and absolutely delicious.

Try it drizzled over ricotta, yogurt, gelato or panna cotta. Or with sautéed apples and mascarpone. Even roasted meats, such as lamb. Exquisite!
It derives from "Mugo" and "oil. It's a Mugo pine bud extract from Pinus Montana Miller, a tree typical of mountain areas. It has been used for its balsamic properties and looks like a caramelized resin with a strong sweet and aromatic taste.