Night Lights Boxer Brief by PACT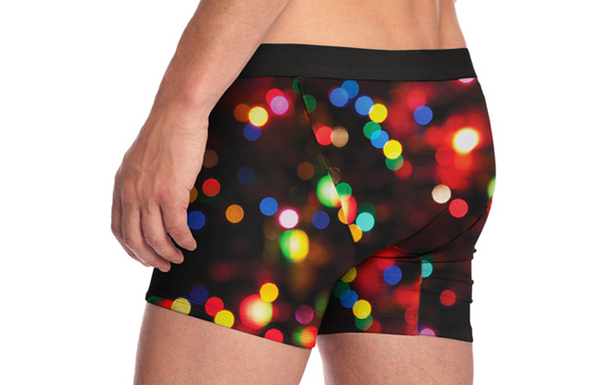 PACT's limited edition Winter Lights Collection was designed by Yves Behar especially for the Lighting Hope for Haiti program. The prints represent colorful plays of light and celebrate the nostalgia and festiveness of holiday lights.
Each order provides an

LED

lantern to a Haitian family
95% organic cotton / 5% elastane
Machine washable
Responsibly manufactured at Egedeniz Tekstil in Turkey
Various men's and women's styles available in the Winter Lights Collection
About PACT:

PACT's motto is CHANGE STARTS WITH YOUR UNDERWEAR. The purchase of PACT underwear is participation in a social movement: when you buy PACT underwear, you are supporting and encouraging organic cotton farmers, responsible labor practices, and businesses that form partnerships with nonprofit organizations dedicated to positive change in our world.

PACT is your everyday underwear. It's made with the highest quality soft, organic Turkish cotton, with 5% elastane for a perfect stretch. PACT may be stylish and sexy, but it's designed to be comfortable for everyday living and is the best choice for the sustainably-minded consumer.