Noooodle Spaghetti Measure and Trivet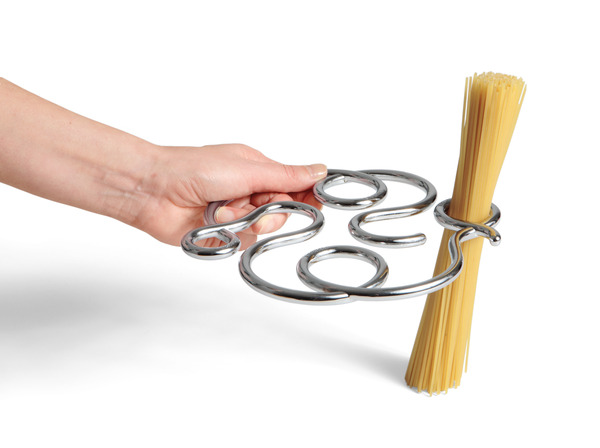 This multi-functional piece serves as a trivet, a spaghetti measure, and a countertop decoration when not in use.
It's not every meal you need to serve a large Italian dinner. In fact it's quite easy to go overboard and and cook way too much spaghetti. The Noooodle, designed by Konstantin Slawinski, tackles this problem effortlessly and looks good doing it.
The chrome spaghetti measure is twisted in such a way that 4 loops will provide just the right portion for 1 to 4 people.
Once it's cooked, serve up your steamy pasta and use your Noooodle as a practical and decorative trivet stand.