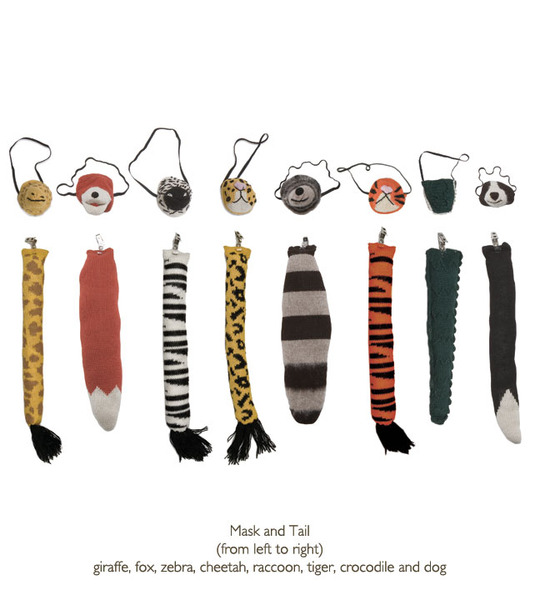 from Oeuf:

Dress-up has never been as fun (or as cute) as with these beautifully made animal themed mask and tail sets for kids. Our knits are made in Bolivia by a self-managed community of indigenous women. In line with Fair Trade principles, our artisans are paid a living wage, which enables them to afford healthcare and education for their children. This product is made from soft, luxurious alpaca wool which is hypoallergenic and eco-friendly.
Mask: approximately 3.5 inches
Tail: 17 inches
Since 2003, Oeuf, started by French/American husband and wife team, Sophie Demenge and Michael Ryan, has been known for its modern take on nursery furniture and handknit clothes and accessories. Oeuf (which means "egg" in French) is about simple, clean design without compromising on quality, safety and environmental/social impact.