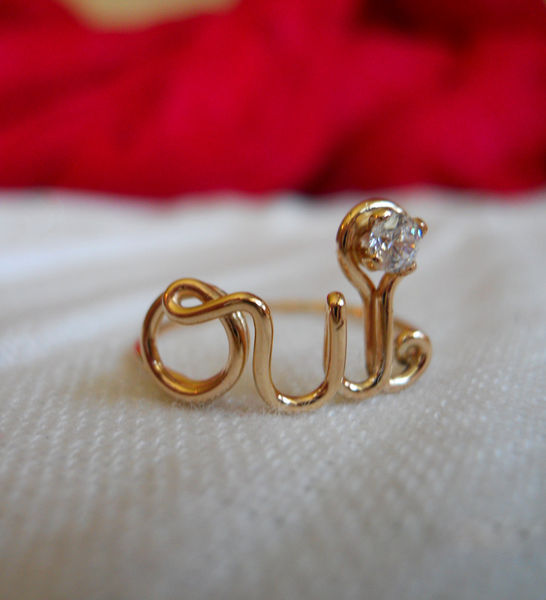 In french it means

YES

…… I DO, and maybe much more that we Americans don't understand. All I know is it is a good sentiment that makes a great ring. The I is dotted with a small cubic zirconia. The cubic zirconia is available in most any color you want. "Real" gemstones are also available.

The ring is available in whole and half US size. It will be custom made to fit you.

All items are handmade. All jewelry will arrive at your doorstep in a little jewelry box.
Sizes 1-14
Available in Rose Gold and Sterling Silver
About StreetBauble:

I was a jeweler. I was a jeweler even when I was a kid, I just didn't know it yet. I spent hours in my father's shop watching him make jewelry. He even let me try to "help" him. He was always complimentary even though I know now he redid, or threw out most my work after I left. Over time my involvement grew and so did my skill.

You could call it a 20+ year apprenticeship if you want. It reached the final test when for 2003-2004 he left me in charge of the business while he and my mom went to Southeast Asia to serve a mission for our church.

But here I am with the degree and the 'real career' and yet a part of me was drawn back to my artisan routes. Though I love using my mind, there is about designing and then making things with my hands. And there is something very balancing and perfect about doing both. So I do both.