Porcelain Campfire by David Weeks for Kikkerland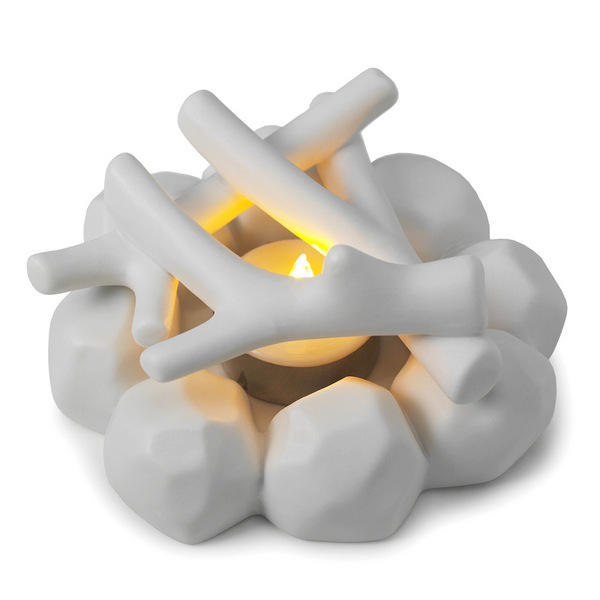 More stars than you've ever seen. The smell of pine. A layer of fallen needles that crunch under your feet. Smiling faces warm and glowing encircling the campfire. These moments are what camping's all about. (Well, these and the s'mores of course).
Even though you can't toast marshmallows over it, this miniature campfire candle holder will make you smile and reminisce about all the wonderful times you had around the real thing.
A sentimental gift for outdoorsy types and a delightfully whimsical decor piece for everyone else. It may not be roaring, but the soft glow of the LED tea light off the white porcelain will create a warm and cozy atmosphere.
4.5″ × 4.5″ × 2.5″ h

LED

tea light included