Porcelain French Fry Pouch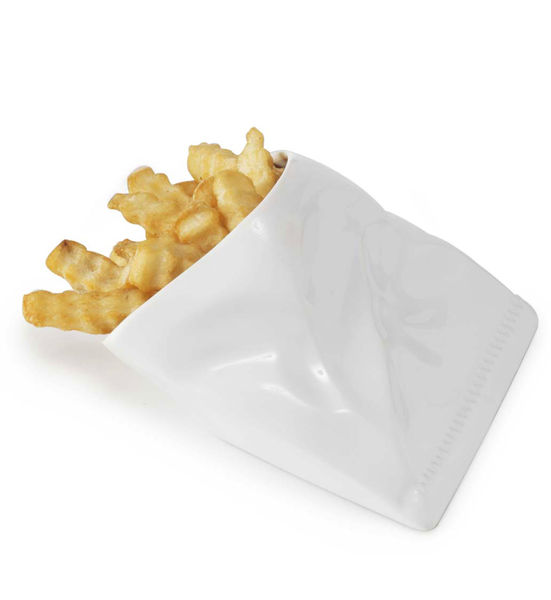 We can thank the French for three things: French fries, the Eiffel Tower and this wonderful porcelain French fry wrapper.

Made in France, this wrapper is life-size and artfully captures the creases, folds and shape of real wrapper. Charming and playful, the french fry pouch is the perfect companion to the beloved food. Fill with food or use to hold office supplies.
Porcelain
4.75" L x 4.25" W x 2.75" H
Dishwasher safe, microwave safe, oven safe and freezer safe
Made in France
French fries not included