"Pull Your Weeds Plant Good Seeds" Birch Wood Print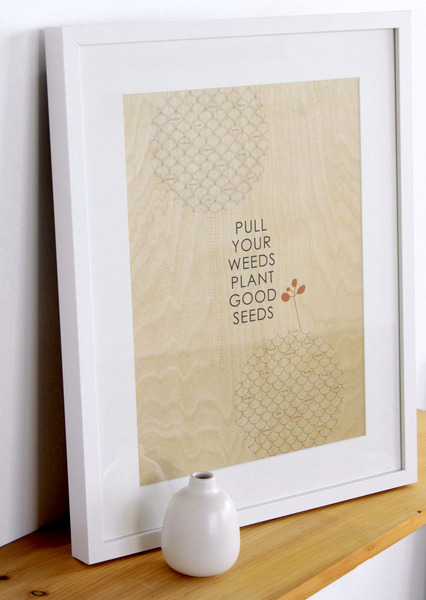 This birch wood print by Ink+Wit is a lovely daily reminder of what's important and what we can leave behind—weeds like gossip, ego and stress; seeds like goals, joy and hug.
11×14 ready to drop into standard size frame
Limited edition of 100
Ink+Wit is an eco-conscious design brand based in Upstate New York that develops reusable and sustainable stationery, posters, mobiles, and stamps. Inspired by animals, Abstract Expressionism, Art Deco, natures found textures, and urban geometry. All illustrations and designs for Ink+Wit are created by Tara Hogan.