Sagaform Stainless Steel Snack Bowl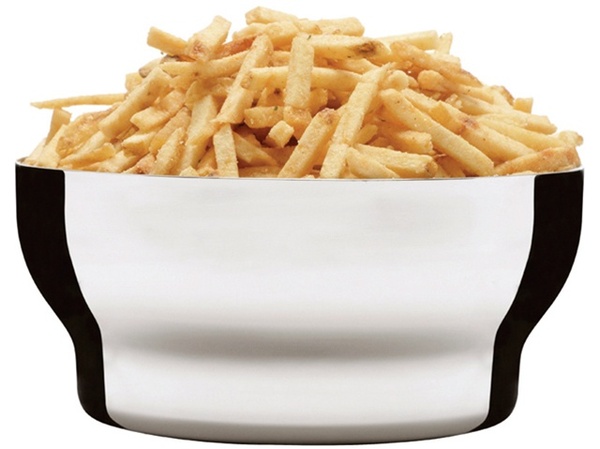 Take your snacking to a whole new level. Chips, popcorn, cheese puffs—all look surprisingly chic in this Stainless Steel Snack Bowl designed by Matz Borgström for Sagaform.
It's what they mean when they say, casual elegance.
3"h x 6.75" diameter
French fries not included
About Sagaform:

Sagaform stands for joyful, innovative gifts for the kitchen and the set table. Indoors and outdoors.

We want to be the solution to your gift problem and something that spreads joy and appreciation and puts a smile on the receiver's lips. We to be the obvious gift choice for Saturday nights' dinner hostess, or the new neighbour you want to welcome to the neighbourhood, or yourself when you want to brighten up your own day.

To make this possible we cooperate with Sweden's best designers—gifted designers who are well aware of our values and always stay up to date with prevailing home furnishings trends and lifestyles.

A warm welcome to Sagaform's joyful and innovative world!