Self-Watering Planter by Joey Roth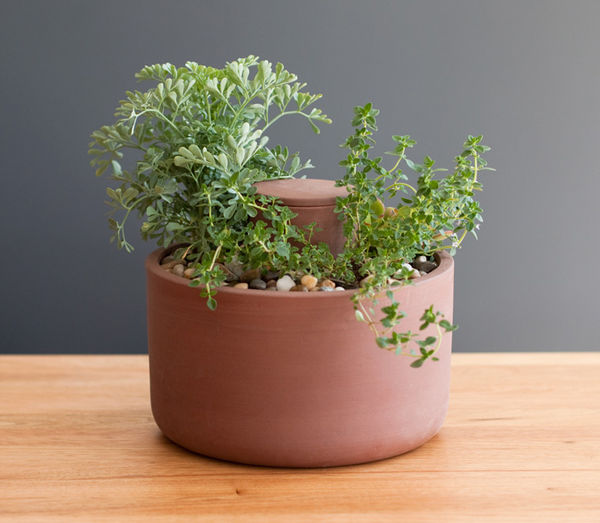 A self-watering planter created by esteemed designer Joey Roth.
Ideal for indoor or outdoor use, the planter's naturally porous unglazed earthenware allows water in the central chamber to seep into the surrounding soil. The plant's need for water regulates this capillary action.
The design is inspired by the Olla, an ancient irrigation tool that farmers still use to conserve water in arid climates.
Made of unglazed earthenware
Dimensions: 8″ diameter x 6″ height
Soil capacity: 2.5 liters.
Water capacity: 0.4 liters
Designed for up to three herbs or six succulents
Currently in pre-order; set to ship the third week of Sept.
About Joey Roth:

Joey Roth designs products to articulate the beauty of everyday rituals. He combines simple functionality with honest, unfinished materials that become more personal as they take on a patina of use. He's especially interested in designing tools for ephemeral experiences like tea and music.