Smell. Good. Daily. TONIC!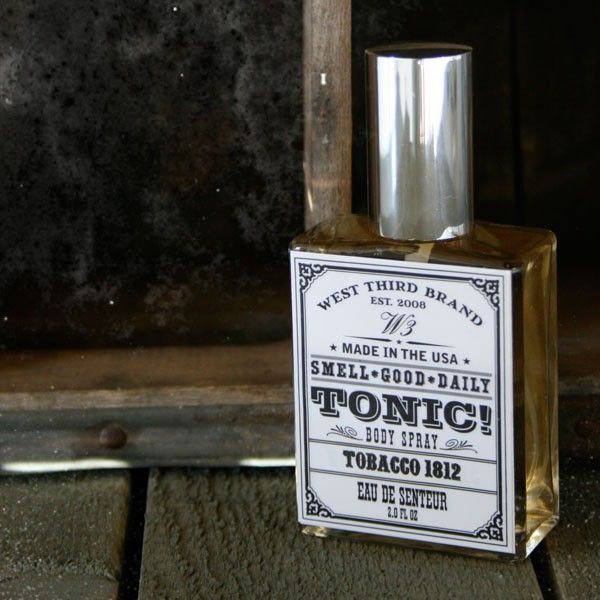 West Third Brand's coherent vision, distinctive style and understated sense of chic are well defined in the characters of their multi-dimensional fragrance blends. These crafted chic blends provoke an impression: a feeling that triggers memories and will inspire new ones. They are effortless, delicate even rogue and unquestionably behold the brand's sentiment: Live, Love et Luxe!

Made popular in the time of Napoleon, Eau de Toilettes were originally intended to be a refreshing morning body splash. We are keeping things fresh with our own version although ours are intended to be enjoyed morning, day or night!
Available Scents: Ambre Gris, Campo il Fiore, Gardenia di Vita, Sandalo Tuberosa, Tobacco 1812, Vanille de Santos, Vert Vetiver, Vintage Patchouli, Violetta Novella & Voyage d'Tabac, and many more!
Our favorite is the lovely unisex scent, Voyage d'Tabac
Fine mist spray pump
2 fl oz