Stained Wood Bangles by Voz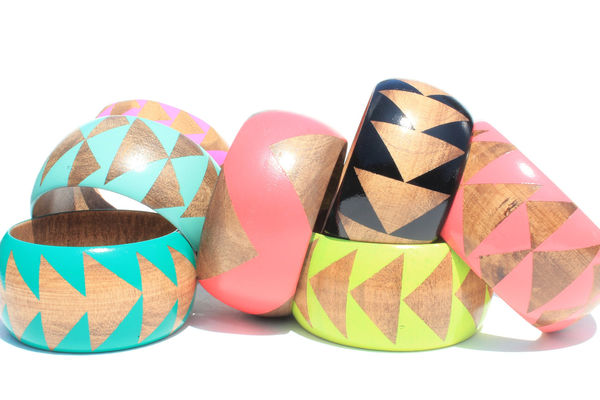 These wood bangle bracelets by Voz have been stained, painted in geometric shapes with Montana spray pain, and then sealed with a gloss to give it a little shine and keep it in top condition!
Several colors are available, including neon! Find your favorite in the shop choose a pattern and color to customize your own.
Sold individually
Four sizes to choose from: S, M, L, XL
Matte finish also available
Hand-painted in Orange County, CA
About Voz Clothing & Art:

Voz Clothing + Art is an ode to dynamic combos. Jewelry + Art, wood + color, bold + pattern and positive + style. Voz, means voice in Spanish, so everything I create has a stance and a definite point of view. It's a little bit of Southern California, a lot of color and all me.