State Shaped Cutting Boards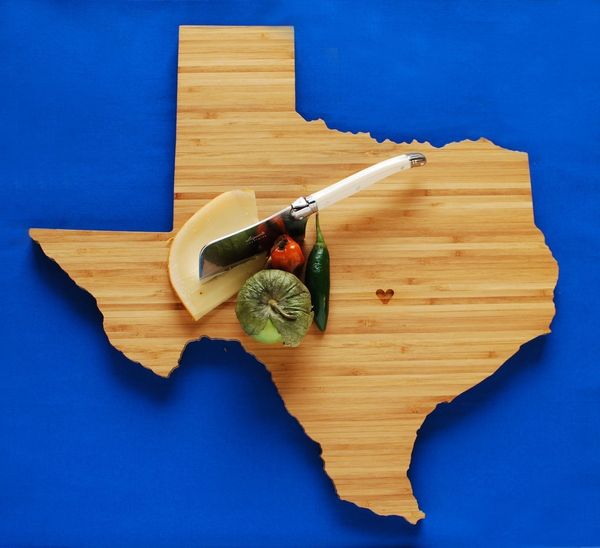 from AHeirloom:

Our state series in Plyboo, a butcher block architectural plywood made from 100% rapidly renewable bamboo moves forward again… The cutting board/cheese board has been designed with 3d software and cnc routed on a 3 axis mill.

The "heart" on the board is a custom feature and you are more than welcome to place your heart on whatever city you like!
Available in both an amber and light Plyboo
Available for 42 states plus DC, Brooklyn and Manhattan
About AHeirloom:

We are a husband and wife (amy+bill) design duo who are into digital fabrication. Trained as architects..we enjoy designing housewares for ourselves and now for our etsy friends. Nothing like a smaller scale!

aheirloom.. we think of quality..and something that will last, but will also be used.

Our products are typically from scrap corain and wood. We try to be as thrifty as possible. Thank you for taking a look and please check in from time to time as we are always trying to make something new.