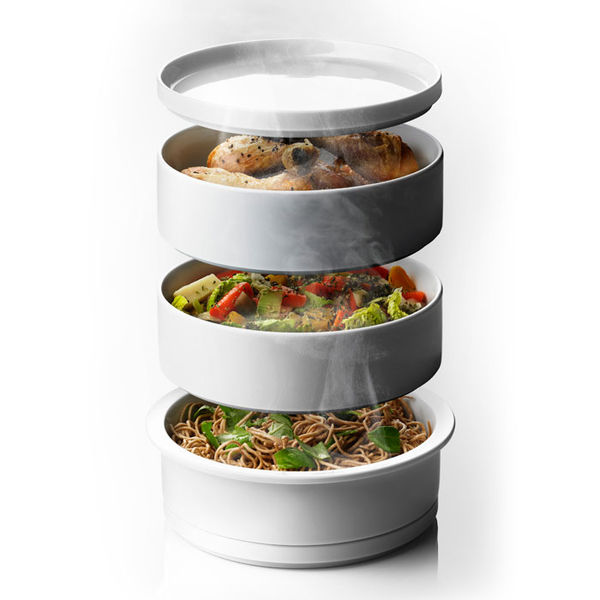 Deliciousness in minimalism. Taking the traditional steamer utilized for ages in many Asian cuisines, designer Christian Bjørn and Michelin chef Morten Køster updated the function and form with these porcelain bowls that can be stacked in the oven.
Prepare several dishes at once—all moist and healthy since the Steam Tower keeps food's natural vitamins and minerals intact.
Adds wonderful flavor to your food
Includes a booklet of contemporary recipes to get you started
Made from Porcelain
Dimensions: 8.6" dia x 10.6" h
about Christian Bjørn:

Christian Bjørn has been a key figure on the Danish design scene since the end of the 1970s, and is today credited with much of the honour for having established Industrial Design as an independent profession in Denmark.

For Menu, Christian has created a series which, from its launch, wowed people worldwide. After a few months on the market, Christian's Lighthouse series for Menu has already been awarded two of the most well-known design prizes in the world: the Red Dot Award and the IF Industrial Design Award.