Teenie Necklace by Jane Hollinger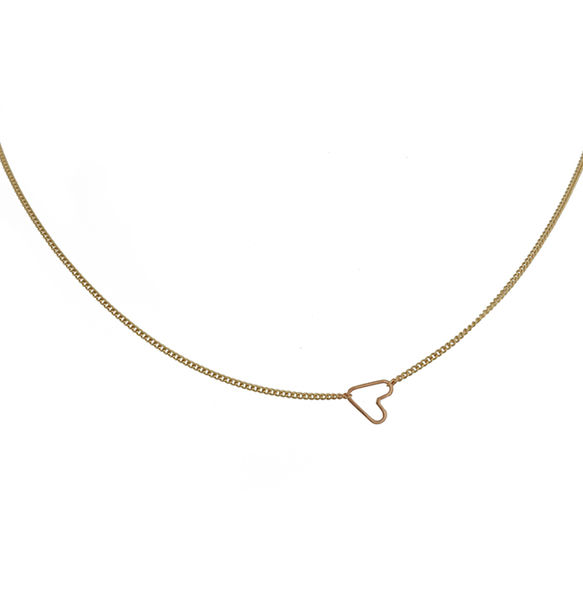 This is it! This is the original, medium-size

MOVING

heart necklace and the first one we made…..It is 15.5" long, and the heart is approx. 1/4″ × 3/8".

Available in all sterling silver, or sterling with a 14k gold heart or all 14k gold.
Hand-crafted in the

USA

The heart can be hung straight or on its side
Price shown is for sterling silver chain with 14k gold heart
About Jane Hollinger Jewelry:

We are a small, hands-on company with the intent to make high quality, beautiful pieces of jewelry that are well designed and stand the test of time. I still make many of the pieces along with our team.

This is an ancient art, and most of the techniques we use in our studio today are the same as they were hundreds of years ago….I am inspired to make pieces that are worn and loved, and I like the idea that the jewelry is a gift, or holds special meaning to someone. We are always striving to improve our quality and to make sure we never lose sight of our original mission of remaining a handmade, made-to-order jewelry business.