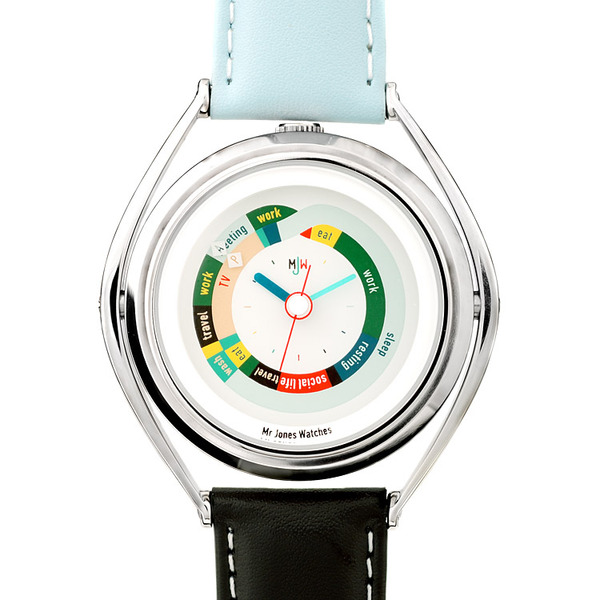 This watch eschews the conventional division of a day into 24 hours, instead it divides into units of median daily routine.
The dial shows a breakdown of what average people do on an average day, so you're able to see what you yourself should – on average – be doing at any time.
The outer loop on the dial represents the AM and the inner loop the PM.
The watch comes in a Mr. Jones Watches presentation box with a specially commissioned artwork by artist Kate Street.