The Big Lebowski Letterpressed Coasters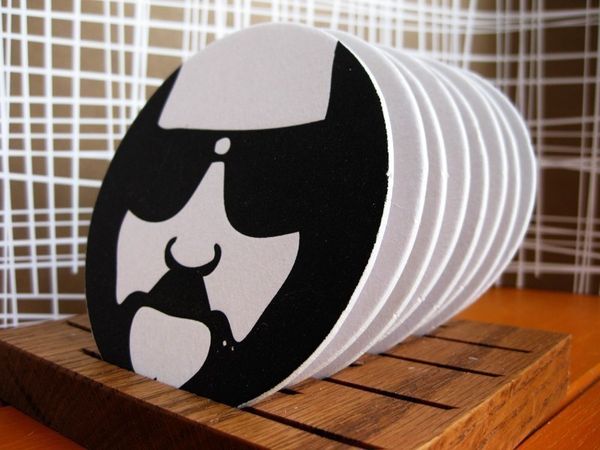 from Ruff House Art:

This is a set of 10 "Big Lebowski" letterpress coasters.

The coasters are letterpress printed on my 1915 Hand Operated Chandler & Price press. They are printed on heavy coaster stock paper.

The coasters are 4" round and come packaged in a clear protective box
This set includes 10 variety Coasters
Please note, due to the process of letterpress there might be slight variations in color & texture

10 designs included:

Bowling Ball & Pin
Bowler
The Dude (2 included)
"Not on the rug, man."
"Enjoyin' my coffee."
"Helluva caucasion, jackie."
"Careful man, there's a beverage here."
"The Dude Abides"
"Where's the money, Lebowski?"

About Ruff House Art:

Welcome to Ruff House Art, a letterpress and custom design studio. From wedding invitation suites to personalized stationery to party invites, everything we do is from the heart. We mix hip new designs with old-fashioned printing techniques. Our love of letterpress is matched only by our joy of bringing to life your ideas. All design, pressing, and production is done in our Lawrence, KS studio, ensuring that every piece is done with precision and passion.